Have you lost touch with a loved one? Using genealogy websites has become popular over the years in finding relatives, but it also can be a daunting challenge for some.  Join us November 1, 2018 at 10:00 AM for our TMC General Meeting.  Our speaker will be Jane Mackesy.  "Ask Granny:  Your Genealogy Source".   Ms. Mackesy will discuss what works in searching for relatives or finding vital records.  Find out how to find your own branch on the family tree.
The Thursday Morning Club members purchased over 50 new duffel bags which have been donated to CASA of Morris and Sussex Counties, NJ.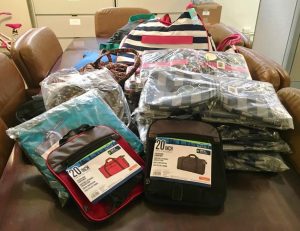 These will be distributed to the children in the foster care system for them to use for their personal belongings as they are moved from one location to another in lieu of using plastic bags.
A huge thank you to all the TMC members who purchased and donated duffel bags and a special thank you to The Pink Pear, LLC – Christine Kosakowski & Lisa DeFranco. The Pink Pear ordered the duffel bags at their cost and donated all shipping costs to this worthy cause.  
Thank you to CASA of Morris and Sussex Counties, New Jersey for continuing to do a wonderful job with helping children in the foster care system.
Then on to our biggest fundraiser for our club; our Bazar de Noel which begins on Friday 11/16/18 doors open at 10:00 AM until 5:00 PM and then again on Saturday 11/17/18 again at 10:00 AM until 4:00 PM.  We have some of our favorite vendors returning again this year.  We also have lots of new vendors.  We will once again be offering lunch both days prepared by our Catering Dept.  They will also be selling pre-packaged soups and meatballs.  Also a big hit is our LaPatisserie.  Homemade baked goods by our members.  Besides baked goods, we will be offering quiche and other delicious items.  Some of our baked goods will be nut and gluten free.  Start your holiday shopping early and support the TMC; all proceeds from the Bazar go to support our Madison Community House and its functions.  You are also supporting our local vendors and their businesses.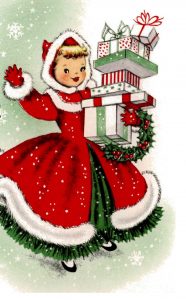 Follow us on all of our social media for a look at our highlighted vendor of the day.
Twitter – https://twitter.com/TMCMCH25
Facebook – www.facebook.com/Thursday-Morn…
Instagram – https://www.instagram.com/thur…
Google+ – https://plus.google.com/u/1/10…
Pinterest – https://www.pinterest.com/tmcm…